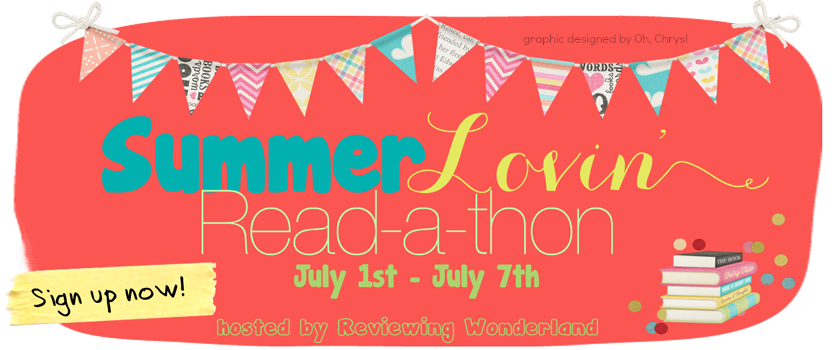 >
Where I am Blogging From & Why:
The good ol' Hoosier state. Near dead-center, even. :) I started blogging to simply make more connections in my life with people who share my passions.
My Favorite Genre:
My current favorite genre is probably young adult, although I will read *anything* that sounds interesting. It all depends on my mood as far as whether or not I read contemporary, romance, paranormal, etc. I won't shy away from anything anymore. :)
Goals for the Readathon:
Finish:
Lament by Maggie Stiefvater
Read:
Losing Francesca by JA Huss

Another Little Piece by Kate Karyus Quinn
If I read more, great, but with work and life, and it being a holiday here in the US, I just don't see that happening.
There's still time to join in the fun if you want! Just click on the picture above.
Smiles,
B